Protest Coverage
The Dart Center has released a couple of great guides this week for journalists covering protests:
How to Safely Cover Street Protests
From Judith Matloff, senior adviser, safety training, who autored the guide: "Covering civil unrest can be frightening and dangerous. A crowd may turn violent with little warning and police can target journalists or mistake them for rabble rousers. It's particularly challenging to maintain social distancing during a riot, so take extra precautions to stay on the edge for quick exit. Bring extra masks, gloves and sanitizer for gear."
Covering Riot Control in the U.S.
Dr. Anna Feigenbaum, author of the book Tear Gas: From the Battlefields of World War I to the Streets of Today, shares a riot control primer specifically for journalists.
RCFP, CPJ and many other journalism organizations offer more guidance, which you can find on our Covering Protests and Civil Unrest page.
---
Training Videos
Please subscribe to our new YouTube channel, which has more than 20 short training videos on digital tools, including playlists on topics such as the election, environment, COVID-19 and other relevant topics.
Be sure to share the channel and subscribe. In the meantime, check out this primer on how to dig up datasets …
---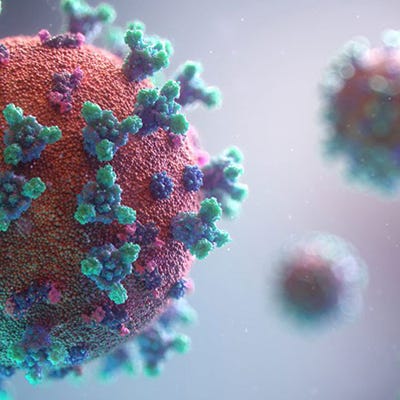 Coronavirus and COVID-19 Resources …
First Draft News has a handy Basic Toolkit for Coronavirus Fact-Checking. It is a collection of tools, readings and resources to get you and your newsroom started with online social newsgathering, verification and responsible reporting.

Based on data collected by the CSSE of John Hopkins University, the Coronavirus Country Comparator from Medialab lets you compare the evolution of the coronavirus epidemic in the various affected countries. It offers some very interesting ways to filter data (by population ratio or number of daily cases).
Find more resources on covering the pandemic in our coronavirus archive.
---
Around the Web …
Wildfires: We're heading into another wildfire season as Arizona's #BushFire has reminded us. We've expanded our wildfire resources to include more datasets, maps and other tools helpful for anyone covering the disasters.
Some more gems:
Google Earth Studio: Create 3D images and flyovers of buildings and the natural environment in this easy, free, browser-based tool.
Time Capsule: One of my all-time faves … Type in your birthdate — or any date you're interested in for that matter — and get a digest of news headlines, top song titles and other timely factoids covering that era. You can do this with Google but this site offers more detail and flexibility.
EveryTimeZone: Lists your local time with other time zones and major cities. No more time zone math!
---
In Quotes …
"Journalism can never be silent: that is its greatest virtue and its greatest fault. It must speak, and speak immediately, while the echoes of wonder, the claims of triumph and the signs of horror are still in the air."

— Henry Anatole Grunwald | Source

---
Follow us on the Twitter machine @journtoolbox | Visit JournalistsToolbox | Subscribe on YouTube