Diversity and Sourcing Stories
There is much talk about diversity in newsrooms and diversifying coverage in news media. But have you thought about diversifying your sources for stories?
Diverse Sources is a database of experts features underrepresented voices and perspectives in science, health and environment work. The News Media Alliance offers tips on how to find diverse sources.
Expertise Finder is another of my favorite tools for finding diverse sources, and WomenPlus offers a long list of experts. You can find more resources in our Diversity and Expert Sources pages, and watch the video below for how to use some expert databases.
---
Covering the Environment
The Pharos Project is a free tool to help journalists quickly research chemical hazards for over 60,000 substances and hundreds of thousands of synonyms. Aggregates hazard determinations from a wide range of state, national and international governmental scientific bodies into a quick thumbnail view.
You can find chemicals, get GreenScreen List Translator Scores, check chemicals against RSLs, and link chemical identifiers and key characteristics. The Data Commons lets you create groups of chemicals to compare and track their hazards.
It's just one of our resources for covering the environment, which also features tools for researching environmental accidents, wildlife, wildfires and more. | Training videos: Playlist of tools for covering the environment
---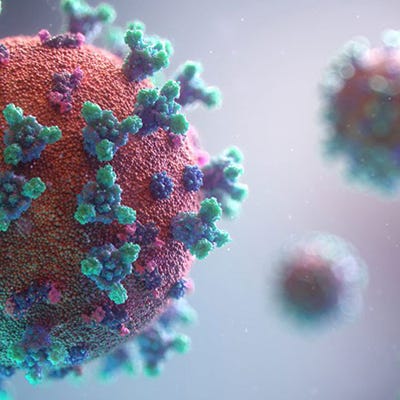 Newsroom Safety and the Coronavirus
Does your newsroom have the proper PPE and safety protocols in place to cover the pandemic? We've compiled several guides and tipsheets to help your staff cover coronavirus stories safely.
The Dart Center has tips for video journalists on covering the coronavirus. First Draft News has a guide on how to analyze Facebook data for misinformation trends.
Read more: coronavirus archives.
---
Around the Web …
Verifying photos: We're excited about this tool: Reveal Image Verification Assistant, which uses a variety of techniques to verify a photo and show if it's been doctored. You can upload or link to a photo, and it does a good job of explaining the science of digital image forensics. | Training video: How to verify images online.
Some more gems:
Podcasting: Use Wavve.co to turn your podcast or musical audio into animated videos to share on social media. Cleanfeed is a free tool that offers multitrack, multi-party live audio and recording using only a browser. | Find more podcasting tools


E-newsletters: You're reading this, so you must like newsletters. We have a page with tools for finding, following and creating journalism newsletters.


Lousy at math? We have dozens of tipsheets, exercises, converters and calculators on the Math for Journalists page.
---
In Quotes …
"There can be no higher law in journalism than to tell the truth and to shame the devil."

— Walter Lippmann | Source

---
Follow us at @journtoolbox | Visit JournalistsToolbox | Subscribe on YouTube
Copyright 2020 | Society of Professional Journalists